US Cider Master Class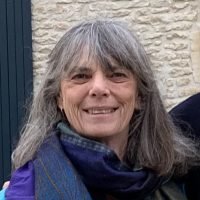 Date/Time
Date(s) - 15/10/2023
6:00 pm-7:30 pm
Location
238 Clarendon Street
Melbourne VIC 3205
Website: https://www.eventbrite.com.au/e/684489756287
Hosted by Darlene Hayes, guest international judge at the 2023 Australian Cider Awards. 
Learn about the history of apples grown in the United States and regionality in ciders made from this fruit. Though her work on regionality is still in early days, Darlene has found striking and intriguing differences in the character of ciders made from the same apple grown in different regions. Attendees will sample ciders otherwise unavailable in Australia and explore regionality in ciders made from traditional cider apples, such as how a Kingston Black cider made from apples grown in Oregon differs from one made from the same apple variety grown in New Hampshire.
Darlene Hayes, dipWEST and Certified Pommelier™, is a writer and educator living in Sonoma County, California. She's been fascinated by apples and cider since she and her husband built a house next to a 100+ year old apple orchard. Ever curious, she has since been doing research, historical and otherwise, on numerous apple varieties and the ciders made from them. For the last six years Darlene has been working with the American Cider Association on their Certified Cider Professionals program developing content to educate beverage professionals and enthusiasts alike on the breadth and depth of what cider has to offer. She is a well respected international cider judge and the editor of the cider and apple-themed zine, Malus as well as writing about cider and apples for a variety of publications and at www.allintocider.com. Her book, Cider Cocktails–Another Bite of the Apple, was the first book on the modern exploration of using cider in cocktails.
Darlene is guest international judge at the 2023 Australian Cider Awards.
Tickets are $60 / $45 Cider Australia Members
Book now as places are limited.