Blue Elephant Beverage Co.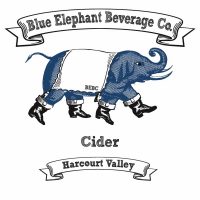 Blue Elephant Beverage Co.
At Biota Orchards our ciders are artisinal and reflect the provenance that Harcourt has gained from over 150 years of apple growing in the Harcourt Valley. Ciders produced from Biota Orchard are best reflected by the season, site and soil from which they are grown. Our farming philosophy incorporates select strategies and applications from biological and organic management techniques in our pursuit to deliver a "natural expression" of our fruit from orchard to glass.
Products:
Blue Elephant Cider No.1
Blue Elephant Cider No.2
Blue Elephant Menage a Trois
Blue Elephant Demi Sec Cider
Blue Elephant Sur Lie Cider
Blue Elephant Batonage Cider
Blue Elephant Perry
Contact
Web: Blue Elephant Beverage Co.
Address: 59 Peelers Rd, Barkers Creek VIC 3451, Australia