Bilpin Cider Co.
Open to visitors
Opening hours
Monday to Friday - 10am to 3pm
Saturday & Sunday - 10am to 4pm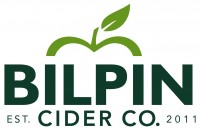 Bilpin Cider
Bilpin Cider Co. takes its name from the pristine hamlet of Bilpin, located in the heart of the Blue Mountains. Bilpin Original uses hand-picked, freshly crushed mountain apples from Bilpin and around the region.
Products
Original Apple Cider
Blush Pink Lady Cider
Archibald Cloudy Apple Cider
Pear Cider
Contact
Web: Bilpin Cider Co.
Address: 2369 Bells Line of Rd, Bilpin NSW 2758, Australia