Darraweit Valley Cider
Open to visitors
Opening hours
See Facebook page for opening hours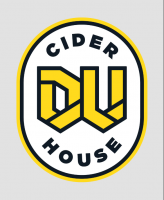 Darraweit Valley Cider
Deep in the foothills of the Macedon Ranges lies an orchard dedicated to cider apples and the home of Darraweit Valley Cider House.
Each seasons harvest is handpicked & pressed in the cider house, with true craftsmanship applied to every small batch of cider produced.
From tree to glass, every small batch is artisan-made.
Contact
Address: 39 Darraweit Valley Road, Darraweit Guim VIC 3756