Mock Orchards
Open to visitors
Opening hours
Cider Lounge & Farm Gate Shop
Monday, Thursday, Friday and Saturday 10am to 5pm & Sunday 11am to 4pm.
Open 7 days over December & January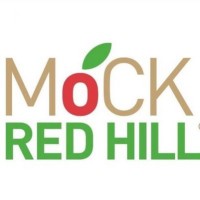 Mock Red Hill Cider
Mock Red Hill produces modern, new world style ciders from our single Orchard at Red Hill, Victoria, with only one batch of each made per year. All our ciders are produced using a belt press and contain no added sugars, colours or flavours. All Ciders and Juice are Demeter Certified Bio-Dynamic by BRDI.
Products
Sweet Cider
Classic Cider
Dry Cider
Sparkling Apple Juice
Sparkling Pear Juice
Contact
Web: Mock Orchards
Address: 1103 Mornington-Flinders Rd, Red Hill VIC 3937, Australia