Blackwood Valley Brewing Co – The Cidery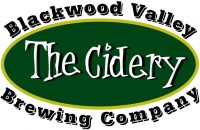 Blackwood Valley Brewing Company - The Cidery
Blackwood Valley Brewing Co – The Cidery has been making natural, artisan ciders since 2000.
Proudly using local Pink Lady Apples. Our varied range has a cider to please all tastes, from a traditional cloudy dry, a fruity pear cider to a naturally sweet. Our popular products are enjoyed all year round.
Located in Beautiful Bridgetown, a visit to The Cidery is a 'must do' experience when exploring the South West.

Contact
Web: Blackwood Valley Brewing Co – The Cidery
Address: 43 Gifford Road, Bridgetown WA 6255