Winter Brook Cider
Open to visitors
Opening hours
All year FRI-SAT-SUN from 10 to 5
All public holidays
... and whenever our a-frame is up on the highway!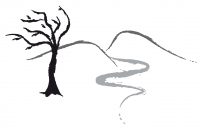 Winter Brook Cider
We have a boutique orchard, cidery and tasting room located in the West Tamar Valley, producing ciders that are 'made' in our orchard and polished in our cidery, using minimal intervention.
Our sparkling cider is dry and methode traditionelle made, to enjoy with friends and a classic Australian barbeque.
Contact
Web: Winter Brook Cider
Address: 150 Hjorts Rd, Loira TAS 7275, Australia