ABEVE
Cider Australia
>
Suppliers
>
Fermentation equipment and supplies
>
ABEVE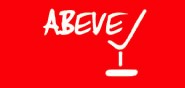 About
ABEVE has been a distributor of high quality equipment into wine, cider, beer and spirits industries for over twelve years.
We have experienced and knowledgeable sales staff and are ably supported by local technicians in all of the major regions.
Some of the products that we distribute include Sraml pomme and stone fruit processing equipment, Cadalpe filters, pasteuriser and concentrators. Other equipment we provide are storage and carbonation tanks, pumps and bottling & kegging lines.
Contact