Seven Oaks Capital
Cider Australia
>
Suppliers
>
Business services
>
Seven Oaks Capital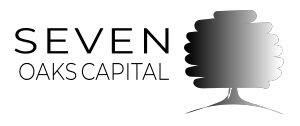 About
Seven Oaks Capital is one of Australia's leading providers of Business Finance and Foreign Exchange Services. We deliver tailored end to end financial solutions to our clients. 
Created from 20 years of experience in the financial services sector, our knowledge is drawn from working in the global markets of North America, Europe and Asia Pacific. 
Business Finance
Seven Oaks Capital provides our clients with a gateway to over 20 leading business lenders in Australia.  Our online application enables access to market specialists with multiple finance solutions. Your financial requirements are assessed through proprietary credit analysis and aligned with the best suited lender. The nominated financial provider guides you through the simple steps to completion, delivering finance that matches your business requirements.
Foreign Exchange Services
Seven Oaks Capital provides end to end solutions for foreign currency payments and receipts. Wholesale exchange rates are streamed live from the markets providing our clients access to over 130 currencies that can be transferred worldwide. 
Our clients enjoy the benefits of both an online platform and a designated account manager enabling you to transact both quickly and securely.  Local foreign currency accounts are provided, so your customers can pay you directly by a domestic transfer without the requirement of a local corporate presence.  A locally domiciled account for your business can match your receipting requirements. Receive foreign currencies, convert your funds or use them to make payments.
Contact
https://www.sevenoakscapital.com.au
enquiries@sevenoakscapital.com.au